Racism in Perinatal & Pediatric Health
Workshop Series for Health Professionals
Join Nurturely and The Black Doula with national guest speakers for a 4-week virtual series tackling systemic racism within pregnancy, birth, postpartum, and infant health. This workshop series is for physicians, midwives, nurses, doulas, lactation consultants, insurance providers, case managers, Traditional Health Workers, mental health professionals, home visitors, and anyone who works with birthing people and infants in a physical or psychological care system. 
2023 Event Open for Registration!
Wednesdays in September, 12:00 - 2:00pm Pacific
Facilitated by Sabia C. Wade,
Revolutionary Doula, Educator, and Birth Justice Advocate
About the Workshop Leader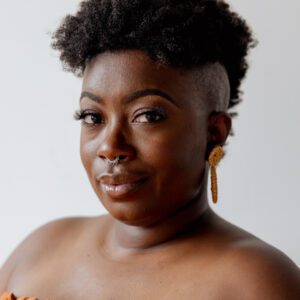 Sabia Wade
Sabia Wade (she/they), is a Black, queer, CEO, investor, author, educator, full spectrum doula, and expander of Black luxury. Sabia is the founder of Birthing Advocacy Doula Trainings, an accessible and inclusive training program for community care workers, and For the Village, a non-profit providing doulas at no or low-cost to low-income and marginalized communities in San Diego.
As a coach, board member, investor, educator, and programming development consultant for organizations throughout the Birth and Reproductive Health Industry, every part of Sabia's work centers on liberation of all people through Reproductive Justice. Her newest business, Loads of Pride, is a new frontier in the trucking industry, centering jobs for BIPOC & Queer individuals, and aims to show just how connected it all is. Her book, Birthing Liberation: How Reproductive Justice Can Set Us Free, is now available for purchase.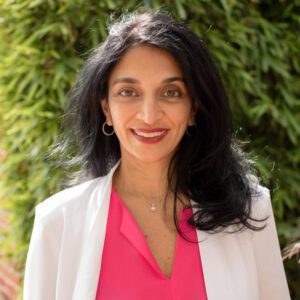 Natasha K. Sriraman, MD, MPH, FAAP, FABM
Dr. Sriraman is a mother, wife, a board-certified academic pediatrician and an Associate Professor of Pediatrics at Eastern Virginia Medical School-Children's Hospital of the King's Daughters. She is also Faculty in the Department of EVMS OB-Gyn at the Center for Maternal & Child Health and Advocacy.
In addition to seeing patients, she teaches medical students and residents. She has an MPH from the University of Pittsburgh and has designed curriculum for both public health and breastfeeding training within pediatrics. She has spoken internationally and is a recognized expert on breastfeeding, postpartum depression. She is trilingual and has published about cultural, linguistic and racial differences with respect to breastfeeding and maternal mental health.She is a strong advocate for moms and babies and has worked with the Governor's office on having May declared as Maternal Mental Health Month in Virginia; she has also lobbied in Washington for women to have protected time and lactation space in the workplace. She has also received numerous awards for her teaching and research.
In the AAP, she has served as Equity, Diversity, Inclusion (EDI) Champion and Section of Breastfeeding. She is currently the Vice-President of the Virginia AAP Chapter. She believes that a mother and pediatrician, her role is to empower mothers as they care for their babies.
In her free time, she likes to run, do yoga, read and spend time on the beach with her husband and 4 babies (3 human, 1 canine).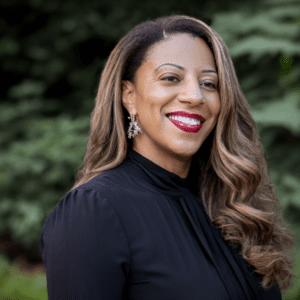 Nastassia Harris, DNP, MSN, RNC-MNN, IBCLC
Dr. Nastassia Harris is a registered nurse, International board certified lactation consultant (IBCLC),and a mother of 4. New Jersey. She has over 19 years of experience working with birthing & lactating families. Nastassia is passionate about improving access to qualified lactation professionals and improving breastfeeding rates in the Black community. Nastassia founded The Perinatal Health Equity Initiative in 2018, a non-profit advocacy and support organization dedicated to eliminating racial disparities in Black infant and maternal health using a reproductive Justice lens.
Her most recent venture, Ignite Maternal Health is a consulting and education firm focused on postpartum and newborn nursing and care where she will use her background in academia to provide education at the community level. A lifelong learner, Nastassia has a BSN, MSN-ED, a DNP in educational leadership, and is certified in maternal newborn nursing. Nastassia is an instructor in the Gold Lactation 90 hour breastfeeding course.
Additionally, She is active in several committees and organizations including the Jegna council with the Robert Wood Johnson Foundation, The Association of Women's Health Obstetrics and Neonatal Nursing, the Black Mamas Matter Alliance and Black Breastfeeding Week. Nastassia's research and clinical interest include implicit bias/racism in healthcare, breastfeeding in the black community, obstetrical violence, high risk OB, and reproductive justice.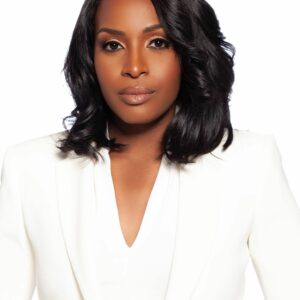 Michelle Ogunwole, MD, PhD
Dr. Ogunwole is an Assistant Professor of Medicine at the Johns Hopkins University School of Medicine and faculty at the Johns Hopkins Center for Health Equity.
She is a health disparities researcher, social epidemiologist and General Internal Medicine physician, additionally boarded in obesity medicine and lifestyle medicine. She specializes in the care of women with chronic medical conditions, with an emphasis on improving postpartum and interpregnancy care models. She has advanced training in Quality Improvement, Patient Safety Science and community-engaged research methods. Dr. Ogunwole has been recognized as a 40 under 40 leader in minority health by the National Minority Quality Forum.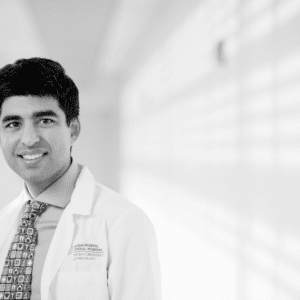 Neel Shah, MD, MPP, FACOG
Dr. Neel Shah, MD, MPP, FACOG, is an Assistant Professor of Obstetrics, Gynecology and Reproductive Biology at Harvard Medical School, and founding Director of the Delivery Decisions Initiative at Harvard's Ariadne Labs. His work focuses on partnering with people giving birth to design solutions that enable them to thrive. As an obstetrician-gynecologist at Beth Israel Deaconess Medical Center in Boston, Dr. Shah cares for patients at critical life moments that range from childbirth to primary care to surgery. As a scientist and social entrepreneur, he is a globally recognized expert in designing solutions that improve health care.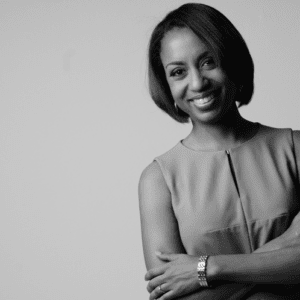 Monique Rainford, MD, FACOG
Dr. Monique Rainford M.D. is a medical doctor specializing in Obstetrics and Gynecology. She is a graduate of the University of Pennsylvania and Harvard Medical School where she has been recognized for her outstanding academic performance having been awarded the John Russwarm Award for Academic excellence and the Robert H. Ebert Award in Primary Care Medicine from each University respectively. She completed her residency in Obstetrics and Gynecology at Georgetown University Medical Center. She is a Diplomate of the American Board of Obstetrics and Gynecology and a Fellow of the American College of Obstetricians and Gynecologists. She is currently the Chief of Obstetrics and Gynecology at Yale Health.MD,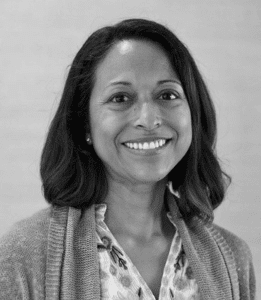 Laurie Cammon, MD, FAAP
Dr. Cammon is a pediatrician who has a career focus of working in urban areas with underserved patient populations. She is passionate about helping families thrive by improving their health, especially through the development of healthy lifestyle habits.  She has spent years working with the Santa Clara County Public Health Department to develop Juntos, a park prescription program. Juntos is designed to connect medical providers with high-risk families in an effort to improve health equity by eliminating barriers to park access. Through Juntos, providers and families come together to develop a community based around being active in nature. Dr. Cammon is also a mother of bicultural descent, who has worked to combine her cultural heritage of child care with evidence-based practices that respect the history, culture and individual needs of the families she serves.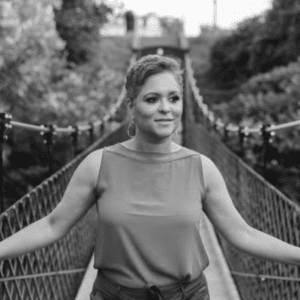 Jacqueline Dougé, MD, MPH, FAAP
Jacqueline Dougé, MD, MPH, FAAP is a pediatrician, speaker and writer. Dr. Dougé holds a Master's Degree in Public Health from Johns Hopkins Bloomberg School of Public Health, Medical Degree from Rutgers Robert Wood Johnson Medical School, and Bachelor of Science in
Pharmacy from Rutgers University. In addition, she earned a certificate in writing for children and young adults from McDanial College. Dr. Dougé's experience includes general pediatric practice, public health, school-based health centers, project management, policy development, program development, program evaluation, health promotion, health disparities, media, adolescent health, school health, cultural competency, and community engagement. In addition, Dr. Douge is the author of the middle grade novel, Learning To Love All of Me, and is the creator of What is Black? blog and podcast.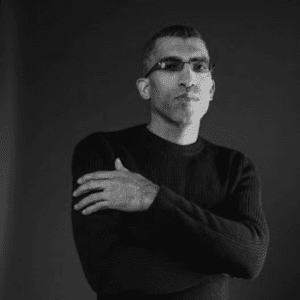 Eric Richardson
Richardson has a long history of social activism in Lane County. Growing up in Eugene, his family lived by and practiced the idea of holding African cultural value and dignity. Eric has had a lifelong love of history and community and works to facilitate conversations on identity and cultural inclusion. Richardson's father worked for KLCC community radio throughout the 1970s and 80s, and also spearheaded the development of culturally inclusive academic curriculum in Oregon school districts. Eric's rich cultural background put he and his family in the center of social life for minorities in Lane County. He has built on these relationships and the legacy of his parents. Richardson now works with the local branch of the NAACP developing a strong cultural presence and spearheading the NAACP's new engagement with the historic Mims property. During his 4 years in the Oregon Army National Guard, Richardson married his wife of 30 years Tamara and has helped raise their five children, three of whom are graduates of the University of Oregon. Highlights of Eric's activities include his work as Multicultural Program Coordinator for Lane Community College student government, Early Board member/musician at the Jazz Station, and founder of the Invisible Arts Project. Eric currently serves on the boards of United Way Lane County and the City Club of Eugene and habitat for Humanity Oregon. Richardson is a leader who articulates the cultural unapologetically needs of Lane's diverse population. As the new Executive director of the Eugene/Springfield NAACP, Richardson has seen the branch grow and recently added additional paid positions adding real baseline value to the organization and community.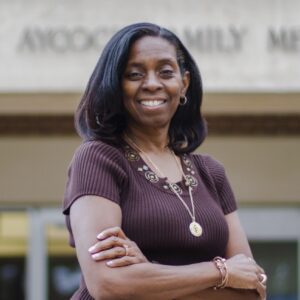 Venus Standard, MSN, CNM, APRN, FACNM, LCCE, CD(DONA)
Venus Standard received a Bachelor's Degree in Nursing from Duke University's School of Nursing and earned a Master of Science Degree in Nursing and a Certification in Nurse-Midwifery from East Carolina University. She's an assistant professor at UNC School of Medicine, Department of Family Medicine, UNC Family Medicine's Director of DEI of Education and Community Engagement, a certified nurse-midwife of more than 12 years, Lamaze Certified Childbirth Educator of 20 years, a DONA certified Doula, and the owner of 4Moms2Be, a perinatal education practice for the last 20 years. Professor Standard has supported more than 1000 women and their families through pregnancy, labor, and childbirth. She also serves as an attending to the family medicine residents during their obstetrical rotation on labor and delivery. She promotes a culturally sensitive, patient-centered approach to managing normal labor. She currently sits on the board of directors of the NC Perinatal Association and the American Association of Birth Centers. She is the immediate past co-chair of UNC's Advanced Practice Provider Education committee. She serves on the Maternal Health Learning and Innovations Center advisory committee and The 4th Trimester Project. Professor Standard is a co-Primary Investigator for a pilot grant-funded program, "Alliance of Black Doulas for Black Mamas", which now continues as the LEAD – Lived Experience Accessible Doula program.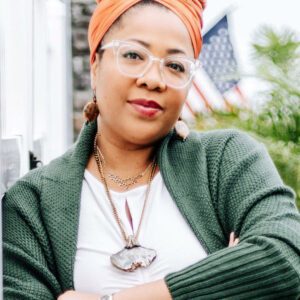 Nekisha Killings, MPH, IBCLC
Nekisha Killings is an equity strategist and maternal and child health advocate who speaks, teaches, and facilitates on topics related to equity and dismantling bias across various sectors. She acts as a Director of Equity, Inclusion and Belonging and consults organizations on creating and implementing strategies to better support marginalized communities. Nekisha penned the chapter titled Cultural Humility in the latest Core Curriculum for Interdisciplinary Lactation Care. Coined the Aha! Moment Maven, Nekisha works to wow audiences with new realizations that will impact their approach to business and life positively. Nekisha is on a mission to normalize brown breasts in health provider education, thereby better equipping providers to accurately diagnose and treat people of color. Accordingly, she founded The Melanated Mammary Atlas® in 2021. Nekisha's work is rooted in compassion and candor that could only have been cultivated in years of supporting new parents through their first days of parenthood. To eager audiences, she extends her own brand of wisdom, wit, and eureka moments to shift the way they approach life and work.
Frequently Asked Questions
No worries! All sessions will be recorded and there will be additional opportunities to engage in live virtual discussion sessions.
No problem. Anyone who interacts with parents and infants during the pregnancy, birth, postpartum, and early years would be a great candidate for this interdisciplinary workshop.
We'd love to support your efforts by offering you complimentary registration. Please choose the scholarship option when registering. Thank you!
Engaged and ready to continue your advocacy in community? Register below for our monthly Anti-Racism Accountability Meetup!