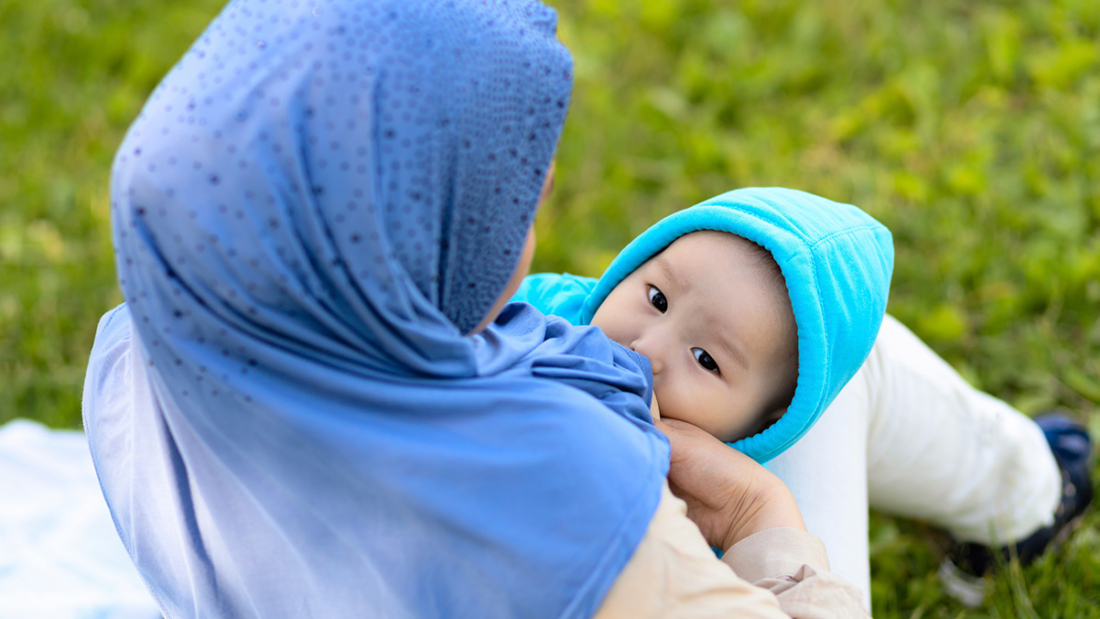 At Nurturely, we are committed to promoting equity in perinatal wellness and strengthening cultures of support for infants and caregivers…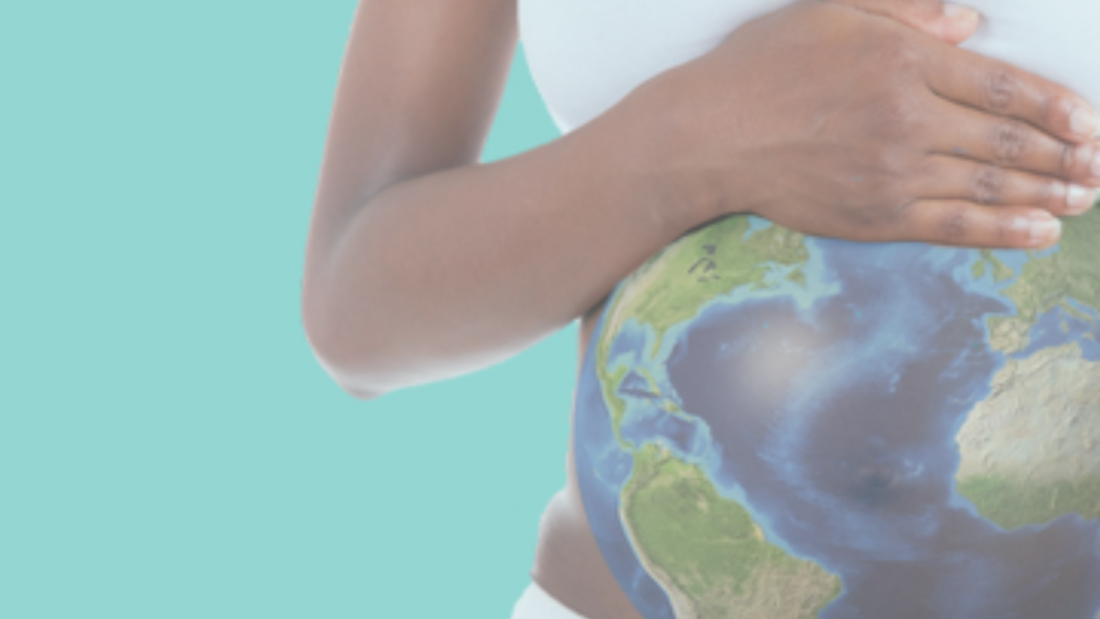 Learn about the connect between climate change and perinatal health through a summary of a recent article titled "Associations between high temperatures in pregnancy and risk of preterm birth, low birth weight, and stillbirths: systematic review and meta-analysis" by Chersich et. al.
A recent study from Chersich et. al found that heat exposure can affect perinatal health and possibly children's health especially for those birthing people who are of lower socioeconomic status. This is particularly concerning given the temperature rises due to the ever-increasing threat of global warming.
Previous research has found that changes that inhibit a birth person's ability to regulate their temperature, known as thermoregulation, can raise the risks of adverse pregnancy outcomes. Vulnerable groups are unable to limit their exposure to extreme heat, making them particularly vulnerable to the increasing temperatures due to global warming.
The systematic review or metanalysis study published in September 2020 titled "Associations between high temperatures in pregnancy and risk of preterm birth, low birth weight, and stillbirths: systematic review and meta-analysis" by Chersich et. al added to the previous research by finding that "exposure to high temperature is associated with an increase in adverse pregnancy outcomes, especially preterm birth and stillbirth, and among women in lower socioeconomic groups".
The study's authors looked at 14,880 records and 175 full text articles including 70 studies in 27 countries, seven of which were low- or middle-income countries. Using this method, the researchers found that:
In 40 of 47 studies examined, preterm births were more common at higher temperatures.
For every 1°C increase, the odds of a preterm birth and stillbirths rose 1.05-fold.
Associations between temperature and outcomes were most evident among those in lower socioeconomic groups and those birthing people of relatively old and young age.
In 18 of 28 studies examined, higher temperatures were associated with smaller birth weight.
In conclusion, this study adds yet another negative affect of the global climate emergency; perinatal health and indicates that children's health may also be affected by the heat exposure during the pregnancy of their birth parent.
To read the full paper, visit https://www.bmj.com/content/371/bmj.m3811.
Nurturely recently hosted a panel discussion on the intersection of perinatal health, planetary health, and racial and social justice. To learn more about this session and receive a recording, visit nurturely.org/planet/ and register.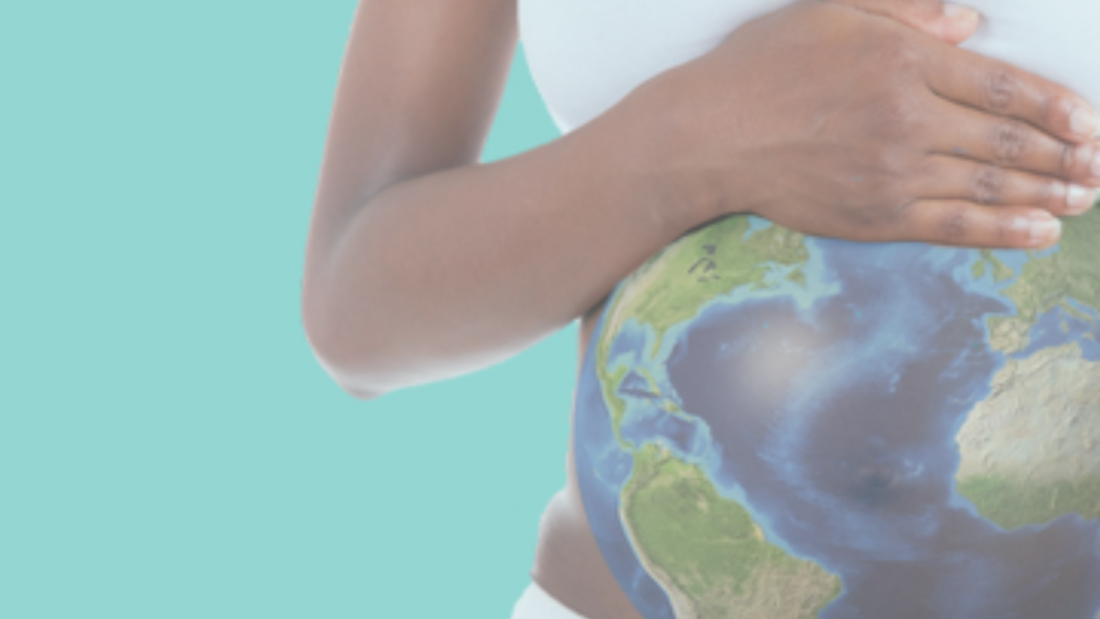 Learn about Nurturely's recent Perinatal Planetary Health Equity Panel and how climate change is affecting perinatal health.
To honor Earth Day, last month, Nurturely hosted its first Perinatal Planetary Health Equity Panel on Friday, April 23rd featuring panelists Elydé Arroyo, a birthkeeper from The Grounded Womb, Rupa Basu, PhD, MPH, a climate epidemiologist from CalEPA and Haley Case Scott, a grassroot organizer in Eugene. The session was moderated by Nurturely's Equity and Inclusion Lead Ayisha Elliott.
Scott started the session with an overview of how planetary health affects health, specifically perinatal health. Due to fossil fuel combustion and greenhouse gas emissions, the temperature is projected to increase by 8.2 degrees Fahrenheit by the 2080s, according to Scott, with increased precipitation during the winter and decreased precipitation in the summer. The snowpack will accumulate more slowly reaching lower peak value and melting earlier. These and other effects of climate change will negatively impact pregnant people and their children: Low birth weights, more birth complications, decreased milk supply, an increased risk to heat related illness and death and increases in violence amongst families have all been shown to be caused by climate change, according to Scott. Worldwide air pollution accounts for 20 percent of newborn deaths. Scott then connected these effects to climate equity, the concept that the benefits of climate action are equitably distributed. She stressed the importance of including the community in the planning process and in the process of drafting legislation to address climate change and build resilience: This means "a community leads their planning process based on their own community's needs" and "communities who write and pass legislation that slows down the impacts of climate change and creates a safer and healthier community for future generations."
Next, birthkeeper Elydé Arroyo discussed her work in postpartum care. She stressed how, because of systemic racism, indigenous communities who often have knowledge of the earth and have unique experience caring for birthing people are ignored and pushed aside. Their experience has been "capitalized upon" instead of used to create safe spaces for individuals to be seen and cared for. She spoke to how there is a disconnect between birthing people and their families and native plants. She would like to build spaces to support all birthing people.
Finally, Dr. Rupa Basu discussed her 2010 study on how temperature affects pre-term delivery. In the study, she found an association between increased temperature and preterm birth for all birthing people with an even greater risk for birthing people of color. She stressed the importance of including communities of color in the research process to combat health disparities. She would also like to see more diversity in the healthcare and research professions.
The panelists then answered a series of predetermined questions. Arroyo stressed the importance of selfcare in order to "show up for earth". Basu highlighted how health disparities begin even before someone is born and how unfair that can be. Health education such as community gardening can also begin at a young age so it "it all feels very natural" and "is a part of life" Basu added. Health education can come from the community: "It is very important to figure out who that health educator is" to ensure the information is shared in the best way for that community. She said that heat exposure may be a hidden symptom creator that is not addressed in a doctor's office and yet can lead to serious, potentially fatal outcomes. She also discussed how there are education disparities in health.
Arroyo said there is a disconnect between when people speak up and who gets heard. Scott added that BIPOC community members need to be included at the decision-making table in order for the voices of BIPOC communities to be heard. There is a clear connection between the degradation of the land and BIPOC people, Scott said. Community grassroots organizing can also promote agency though Arroyo cautions that currently funding requires specific care be given and metrics be met even if these are not what the patient or community wants. "The money is not necessarily accessible," said Arroyo. "It is governed by a system that tells us how and when to do it". "A lot of these folks are immigrants and a lot of these practices [at government funded community clinics] don't resonate with them," Arroyo added.  Each speaker urged listeners to support of grassroot movements and BIPOC communities to ensure culturally appropriate care and climate equity.
To learn more about this session and receive a recording, visit nurturely.org/planet/ and register.